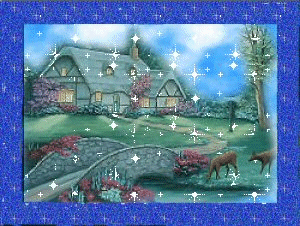 Thanksgiving is always my favorite holiday. The last few years have been bittersweet. While I still cherish the tradition of feasting, family, and thanks, there's a special person missing in my life who used to be the key-stone of our family gathering - Pop.

Things are different now. Instead of going to my Grandpa's house, my family now comes to mine to celebrate. Isn't it funny how quickly the baton can be passed from one generation to the next?

To be honest, there's always a little piece of my heart that is sad on Thanksgiving day. But I can't focus on those things. It's a day to count our blessings and thank God for his providence in our lives.

Just two nights ago I was lying in bed and asking God to give me just one more Thanksgiving with my Grandma who was ready to undergo surgery for a life-threatening problem. Grandma is doing well, and though she wasn't able to feast with us today, we've been granted more time to share our love with her. For this I'm SO THANKFUL!

Every day has it's own blessings. This Thanksgiving I didn't make a list of things I'm thankful for. Instead, I've committed myself to being thankful one day at a time. Isn't that how God provides?

Maybe you'd like to join me in keeping a journal of daily blessings...

11/27 Grammy is recovering and God granted my request for another Thanksgiving with her.

11/28 My son went to the dr. for a follow up. Monday while Grandma was heading for surgery, Andrew sustained a concussion. The doc says he'll be good to go if he rests well for a week or so :)All's well that ends well.

11/29 I'm thankful for a day of rest. It's not often than I get the opportunity to sleep as late as I want and have an entire morning with no to do list.

11/30 It was wonderful to get a few minutes to visit with my childhood friend, Jen. Childhood friends and memories get more precious as time passes.

12/1 This morning it rained, then snowed, then rained again on my dirt road. It was such a blessing to have 4 snow tires on my car! I didn't spin a tire :)

12/2 I'm thankful for a night of pleasant dreams :) Isn't it amazing how dreams can affect your mood for the day?

12/3 Children are so great for putting things in perspective. They just take things at face value. Teaching and working with children is a blessing :)

12/4 It's a blessing to have children who love and care for each other :) It's rare for them to bicker
12/5I'm thankful for the hush after a snowfall. When the landscape is powdered with crystals from heaven, it seems to absorb the nosie of life and create a world of peace and tranquility
Oops! I forgot to copy and paste a few here from the blessing list on my main blog page.
12/11I'm thankful to be able to go to college.
12/12Ah, a quiet, uninterrupted evening at home - just the kids and I. What can compare? What could be more rare?I'm thankful for another one to cherish :)
12/13I'm thankful that the little urchin who used to stand in her crib and yell, "Morny punkin!" when she wanted out has grown to be a beautiful, gracious and Godly young lady.Happy 17th Birthday Anita!
12/15God has been gracious this season. The kids have both been sick, but I haven't caught it. I don't have time to get sick or the energy to catch up if I do, so I'm extremely thankful!