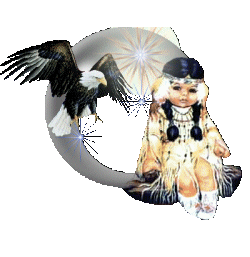 For the last week I've been cleaning the snow off my car in the mornings, hearing gunshots in the distance, and catching peeps of flourescent orange through the trees as I head out for work. It's hunting season in Pennsylvania again. Now, I'm not a hunter, but hunting season brings to surface nastalgia for an age-old tradition that I attribute to my American Indian ancestry.
Hunting season means oiling guns, sighting in guns, gathering gear, scouting for buck rubs, and all of that stuff to the men of my family, but it has a much cozier implication to the ladies. It's girl time. As a young girl we loved to have Mom to ourselves for a whole day while the men were getting meat for the winter.
We'd put chili on the stove to simmer so that if the men folk came home for lunch to rest and get dry clothes they had something to warm them up. Then we'd go shopping. I know I've mentioned that I'm not a shopper, but there are times when shopping is fun - times when it brings a "together" kind of feeling. (So okay, maybe I'm a social shopper! lol) And of course shopping is a modern tradition, not something my Cherokee or Shawnee ancestors engaged in. But I'm sure they must've had their own lady pastimes for those days when the villages were male-free.
We never spent a lot of money on those shopping trips, maybe it was just the linking of hearts that made the rest of the week so special. After the hunt there was a lot of work for us to do. We canned dear meet, and made jerky or deer balogna. For a week the house smelled of chili, and cooking venison. The dinner table talk was full of laughter and hunting stories told by men who still smelled like the woods.
One of my favorites (don't tell my brother I'm broadcasting this) occurred when Larry was a young hunter. Dad had missed several shots waiting for Larry to get his first deer. Finally the moment came. Dad whispered, "There he is, Larry. Shoot!" When he didn't hear any movement he looked around. Larry wasn't there. He was about 100 yards back in the brush with his lip snagged on a briar bush! lol Needless to say he took a lot of ribbing over that one.
So when I feel the crunch of snow under my feet and hear gunshots in the distance, I get a little hungry for the past. I don't have any hunters in the family since I'm a single lady and my son is young, but when I see my dad and brother I'm sure to hear about their hunting expeditions - and I'll soak up every detail. I'll miss the sounds of canning lids popping as they cool and seal. And there won't be the smell of venison simmering.
But you can bet there will be a pot of chili on the stove!
~~~~~~~~~~~~~~~~~~~~~~~~~~~~~~~~~~~~~~~~~~~~~~~~~~~
~~~~~~~~~~~~~~~~~~~~~~~~~~~~~~~~~~~~~~~~~~~~~~~~~~~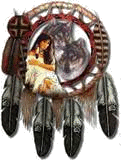 Cherokee Chili Recipe
2 pounds of ground burger chopped fine and browned
4 cans of dark kidney beans
2 cans of pinto beans
2 cans of diced tomatoes
2 small cans of diced tomatoes with spices (can be replace with regular cans of diced tomatoes for a less spicy chili)
2 cans of corn (drained)
2 packets of taco seasoning
Pour it all in a kettle and simmer.
Feeds 8-12
Optional servings: Line bottom of bowl with Fritos, pour chili into bowl and top with shredded cheese.
~~~~~~~~~~~~~~~~~~~~~~~~~~~~~~~~~~~~~~~~~~~~~~~~~~~
~~~~~~~~~~~~~~~~~~~~~~~~~~~~~~~~~~~~~~~~~~~~~~~~~~~
So there you are ladies - a little recipe to warm your kitchen.
May it bring you "togetherness"
with those you love!