Country Music, My Liver, and a Rocking Chair

12:54 PM
I'm beginning to believe that I left my music in the country... literally. My piano still hasn't made it's way to my new city home. And to be honest, I'm feeling like I gave a child up for adoption. My heart has a big hole in it without my music!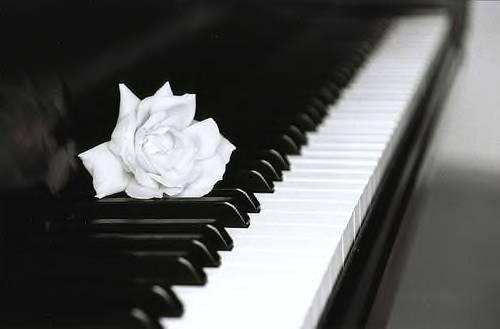 I've had a few chuckles since moving to town. It's amazing how helpful male relatives are when it comes to moving. But as soon as I mention that my piano needs moved, their helpful smile slithers south and it's, "Uh.... groan.... yeah, let me know when you need me. How many guys do you think it'll take?"
OKAY guys.... it DOES have wheels, and I move it periodically around the livingroom to vacuum and dust behind it. And guess what? I haven't been admitted to the hospital for a hernia yet! lol
But my biggest laugh occurred in the middle of the night when I nearly had liver failure!
I was sound asleep and suddenly heard a loud truck go past my bedroom window. I immediately awoke thinking I was at my country home and for a loud truck to be going by my window there.... well, there's definitely something wrong with that picture. Some moron must've plowed through trees, grown wings or had a huge chain saw mounted to the front of the truck (sounded loud enough to! lol) So I laid there with my liver quivering like a bowl of jello in an earthquake for several minutes until I could put two and two together and realize where I really was.
Overall I do believe I'm adjusting quite nicely to city life though.
I've found a wonderful bike trail down along the river to walk on.
I've been keeping an eye on a goose family nesting along the shore.
I moved the rocking chair that left a bruise the size of a small plum on my left foot in the middle of the night to the OTHER side of the living room.
I started locking my doors - both house AND car.
I've figured out that when I open my door at night and hear feet shuffling down the sidewalk I don't have to run back inside. There really are harmless people in the city too!
I absolutely adore the lack of mud :)
To put it simply... I'm quite happy, content and at home here in the city!